Expand the capacity of your laptop!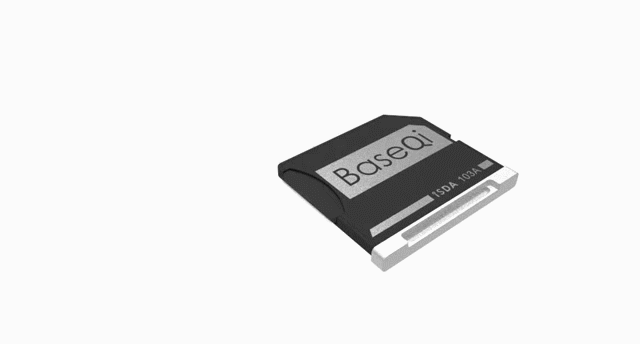 Increase Your Laptop Capacity Perfectly
The BaseQi adapter is compatible with any brand of MicroSD
card (except Lexar), which can instantly increase the storage space
of the laptop to more than 1TB! BaseQi adapter is suitable for you
who are very worried about the storage capacity of the pen.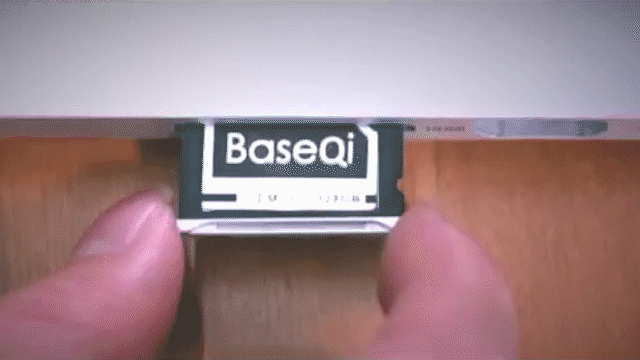 Sneak Into Your Laptop, Completely Invisible
The BaseQi adapter can be completely submerged into
laptop, combined with the polished aluminum alloy structure,
so that the BaseQi adapter and the laptop are
integrated into one.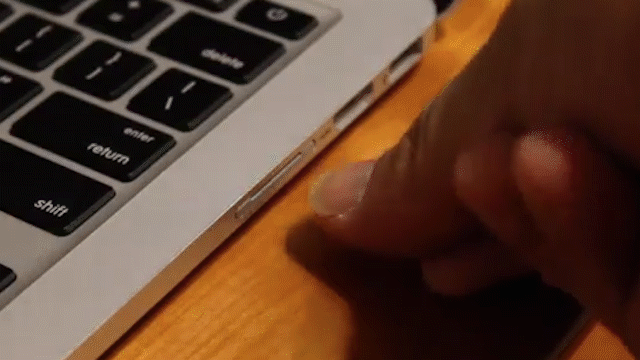 User Friendly Design, Easy To Remove
The exclusive design of the BaseQi adapter makes you
no longer need to look for tools to pull out the BaseQi adapter,
and you can easily take it out with a single fingernail.
Easy disassembly and assembly in two steps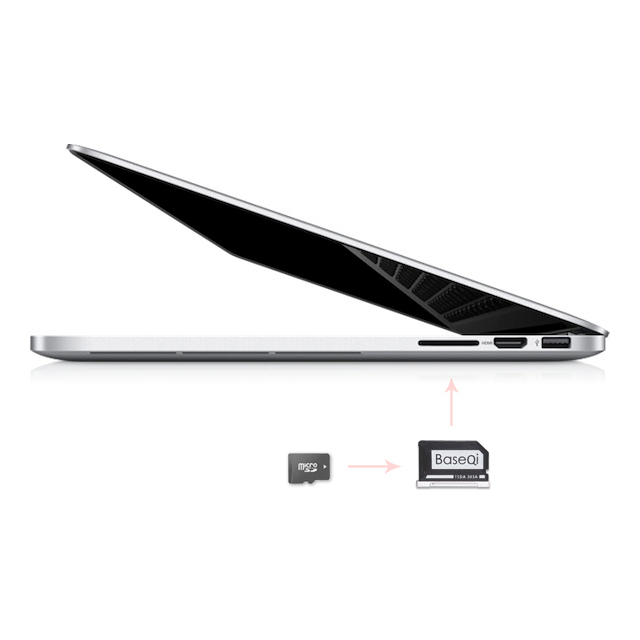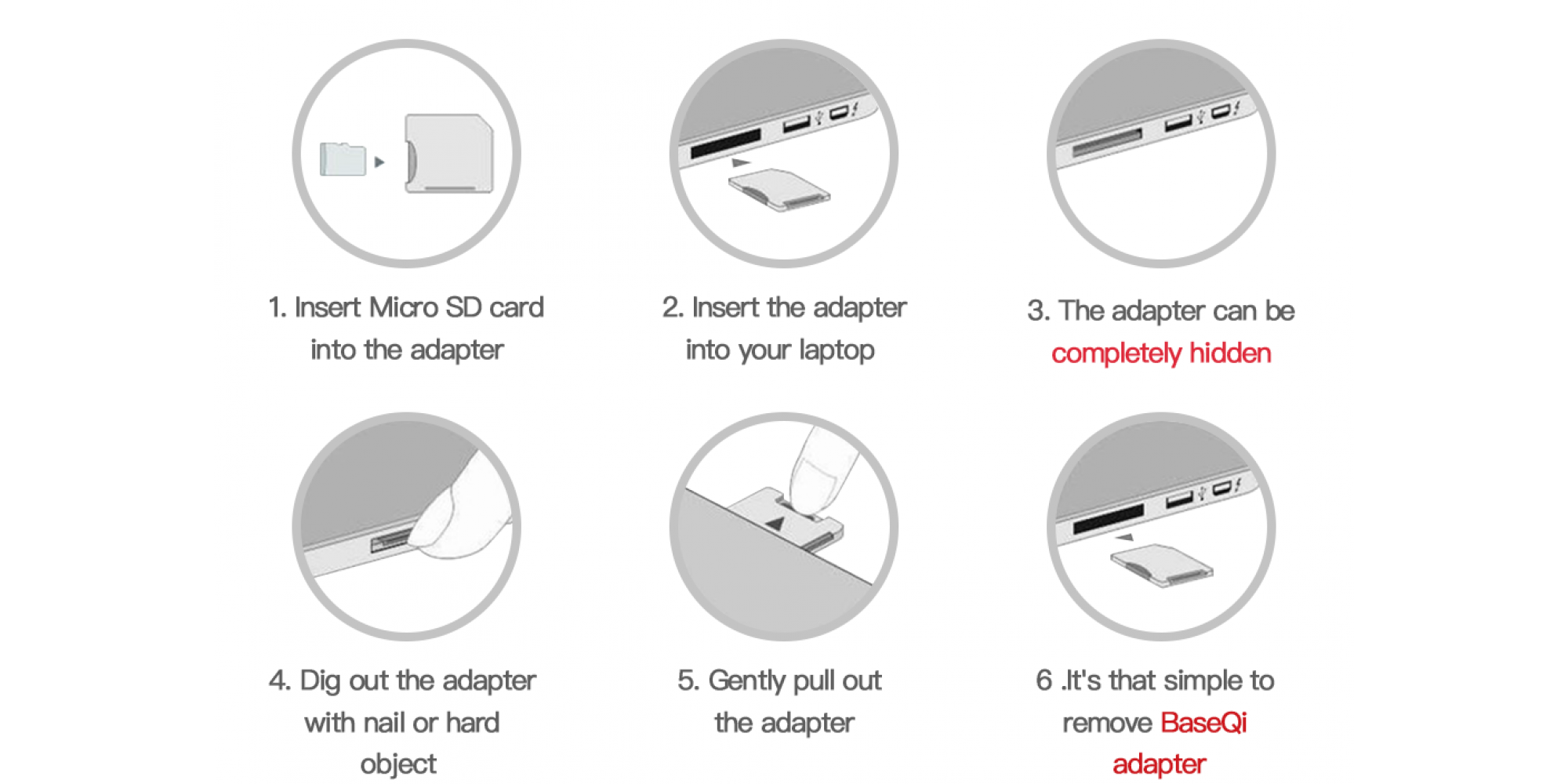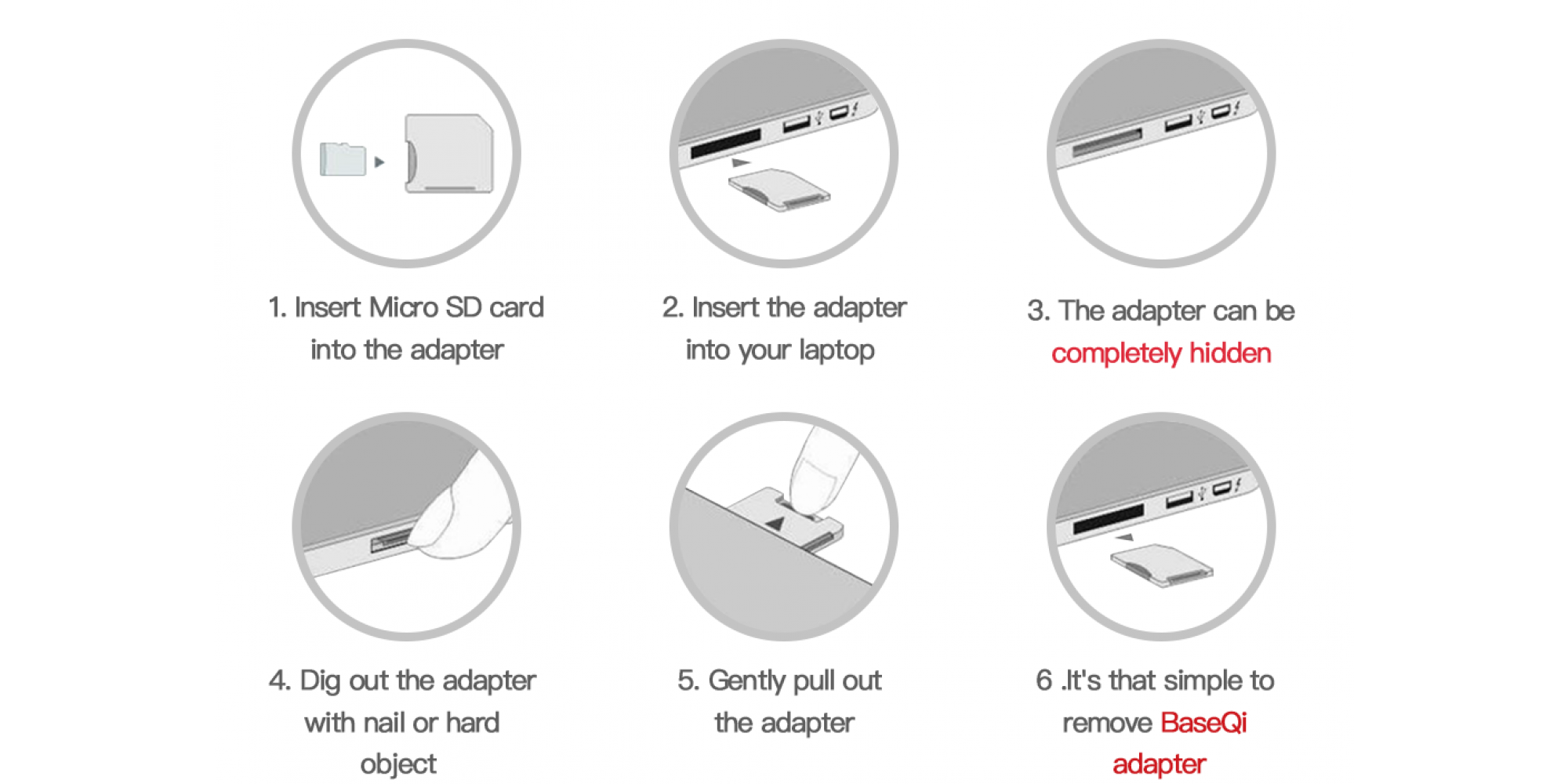 Suitable for multiple MacBooks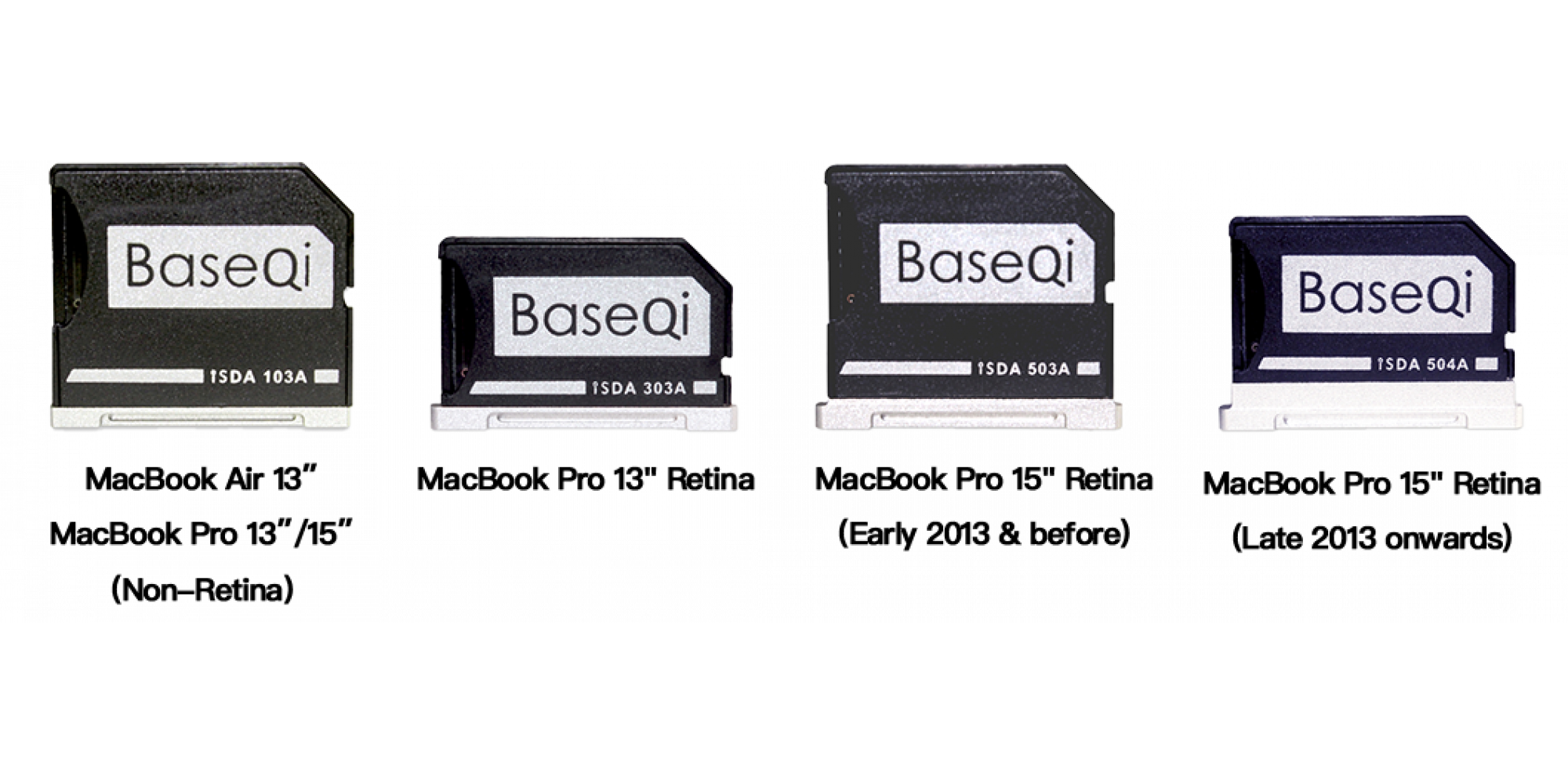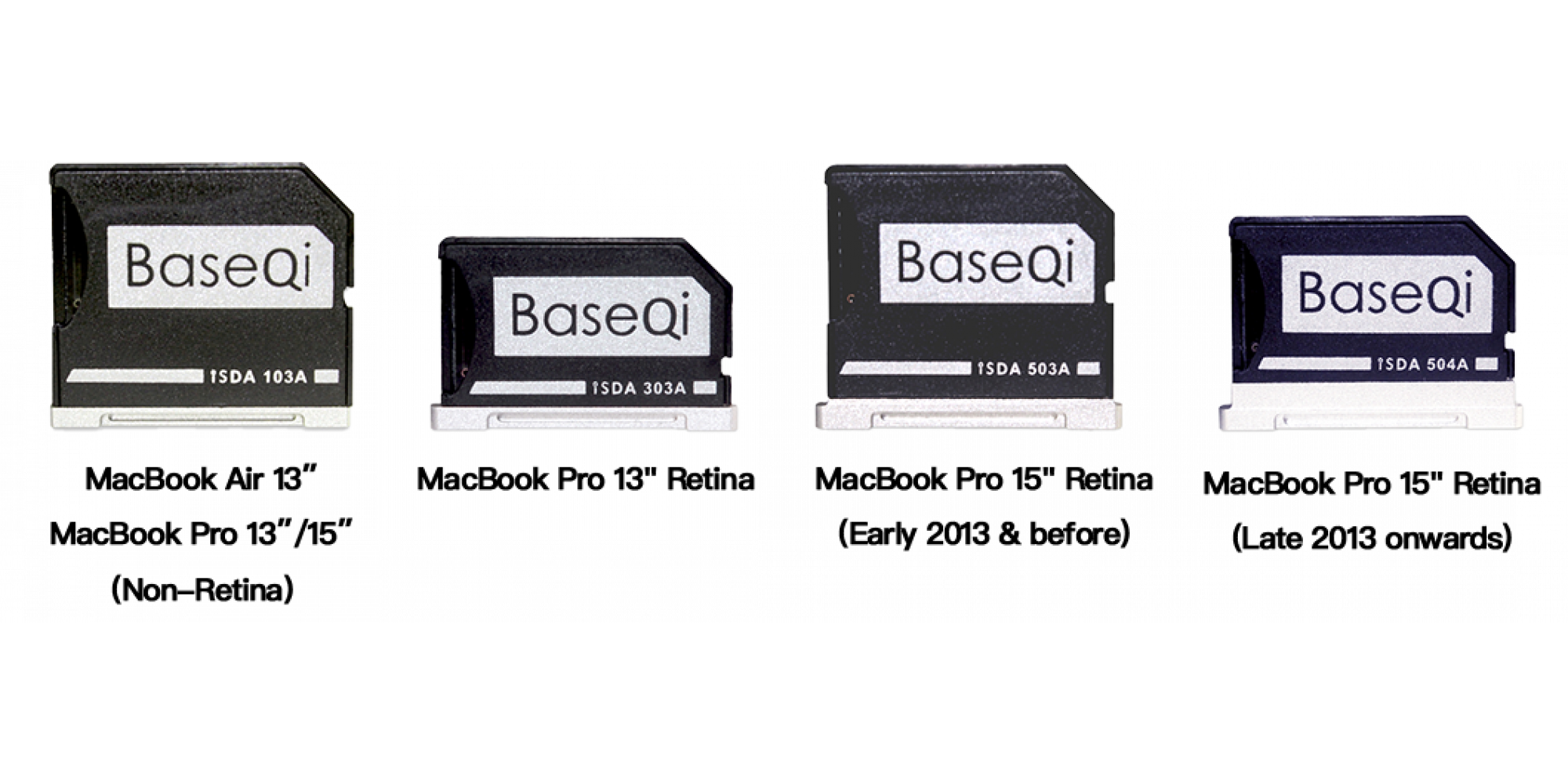 Baseqi micro SD adpter purchase instructions :
1. This product is an SD adapter that does not include storage functions, and SD cards need to be purchased separately.
2. This product can use all brands of micro SD cards except Lexar. Consumers are advised to pay special attention when purchasing micro SD cards.
3. This product can support micro SD cards of all capacities from 16GB to 1TB.
4. When choosing a card holder, please make sure to choose according to the notebook model. If you can't find the corresponding model, you can go to BASEQI hidden adapter card (length) and choose according to the notebook card slot specifications.

5. For the return and exchange process, please refer to the refund/return policy.

6. If you have any questions, you are welcome to fill in the contact us form or email us (service@ninjadrive.com), and our customer service staff will serve you as soon as possible.