Notice
Do not remove Ninja2Go from its cable while using Windows on Ninja2Go to avoid datafrom losing or crashing.
During the installation, you may not be able to operate the keyboard or touchpad. Please wait until the installation has finished.
When using Ninja2Go under MacOS, the system might ask if you want to use Ninja2Go to make a backup with Time Machine. Please click "No".
Please make sure your Mac is compatible with Ninja2Go before you start.
Ninja2Go Support Model
* Different Ninja2Go products have different compatibility with computers according to different external hard drives. Please choose products that are compatible with your Mac (EX: USB Type-A, USB Type-C) when purchasing.
* Thunderbolt 3 interface: Ninja2Go-Thunderbolt 3 products can provide ultra-high read and write speeds, but currently only supports devices that can recognize Thunderbolt 3.

The list below shows all supported Mac:
MacBook pro introduced in 2016 or later
MacBook Air introduced in 2018 or later
Mac mini introduced in 2018
iMac introduced in 2017 or later
iMac Pro (all models)
Mac pro introduced in 2019
Before Starting
>Choose Apple menu  > About This Mac. This opens an overview of your Mac.
>Make sure your Mac is compatible with Ninja2Go.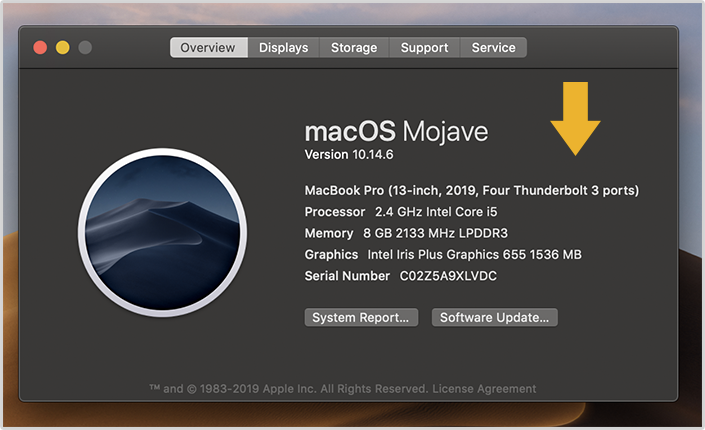 *The Apple T2 Security Chip
If your Mac has Apple T2 Security Chip, Please follow "Unlock Secure Boot" to install Ninja2Go. otherwise, please start from "Start Using Ninja2Go".
Computers that have the Apple T2 Security Chip:
iMac Pro / Mac Pro introduced in 2019
Mac mini introduced in 2018
MacBook Air introduced in 2018 or later
MacBook Pro introduced in 2018 or later
1.Unlock Secure Boot
(1) Boot into Recovery Mode.
>Turn on your Mac and immediately press and hold Command-R.
>Release the keys when you see an Apple logo, spinning globe, or other startup screen.
>You might be prompted to enter a password, such as a firmware password or the password of a user who is an administrator of this Mac. Enter the requested password to continue.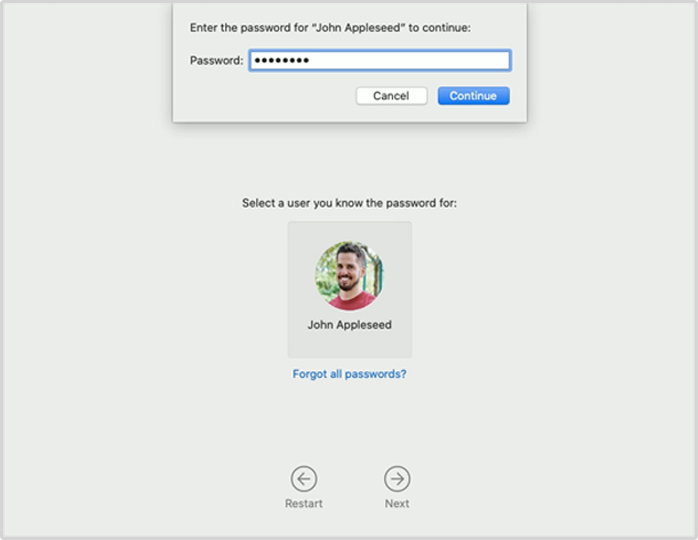 (2) Select "startup security utility".
Then select "Startup Security Utility" in the menu bar.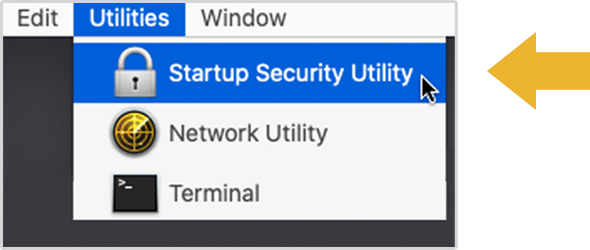 (3) Enter your Admin Password.
(4) Select "No Security" & "Allow booting from external media".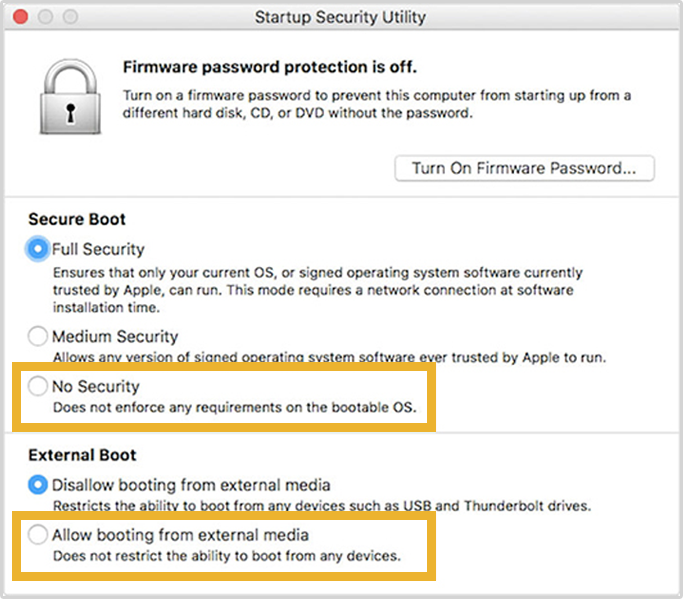 (5) Restart your Mac normally.
Restart your Mac and follow the next steps.
2.Start Using Ninja2Go
*It will take few minutes to install Windows for the first time using Ninja2Go.
*During the installation, please follow the steps below.
(1) Plug Ninja2Go into the port on your Mac.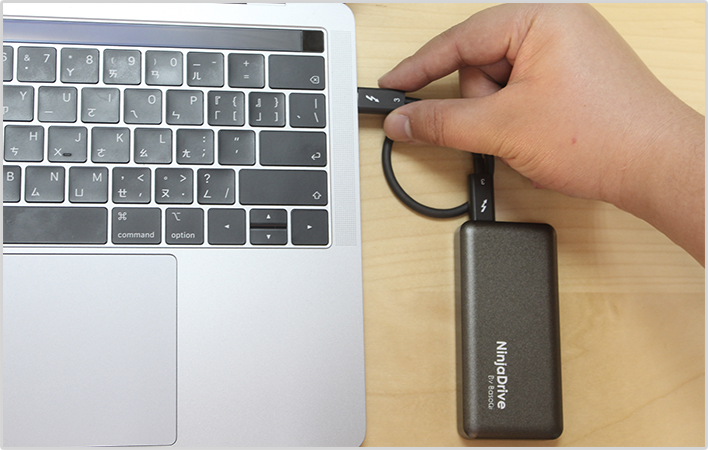 (2) Restart your Mac then immediately press and hold the Option key.

(3) Choose EFI Boot/ windows, then press the Enter key to enter Windows installation.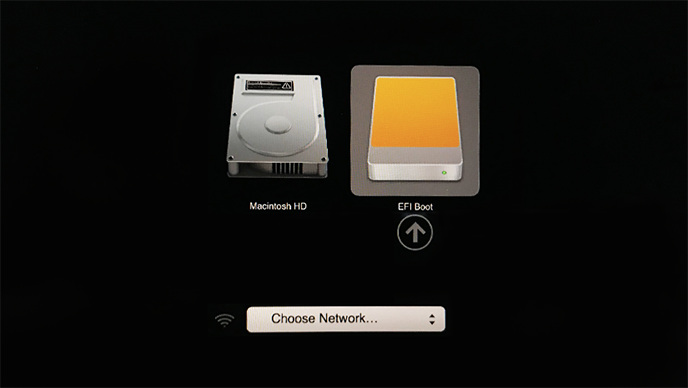 (4) Wait for the Windows installation to complete automatically.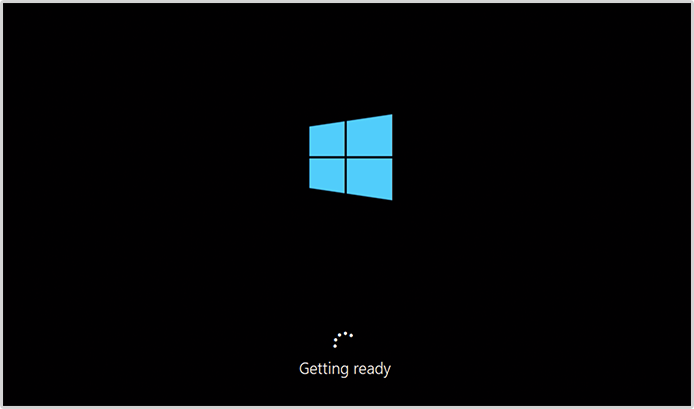 *No operation is required during the installation process.
3.Install Boot Camp
The "Ninja2Go setup program" will recognize the model and install the corresponding Boot Camp for your device automatically. And no operation is required during the process.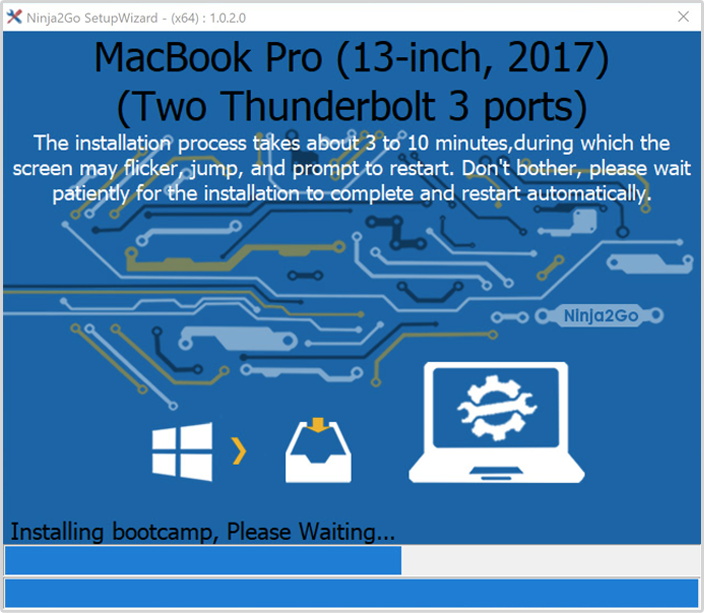 4.Restart
When the installation is complete, the computer will restart automatically.


5.Activate Windows
(1) Obtain the product key by following the instruction on the Redemption Card in the package.
*A Ninja2Go contains only one widows product key, We can't provide you another one if you lose it.
(2) Choose start menu > setting.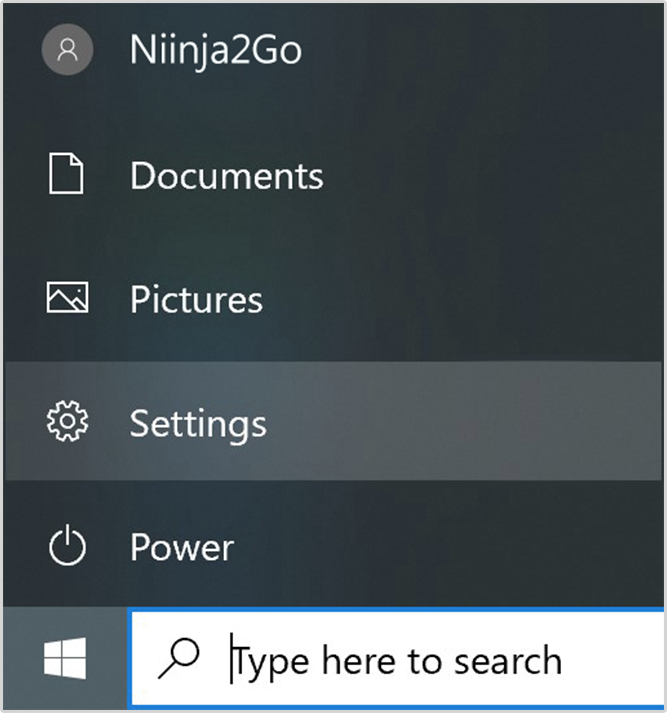 (3) Find "Activation" in "Update & Security" and click "Change product key" to activate your Windows.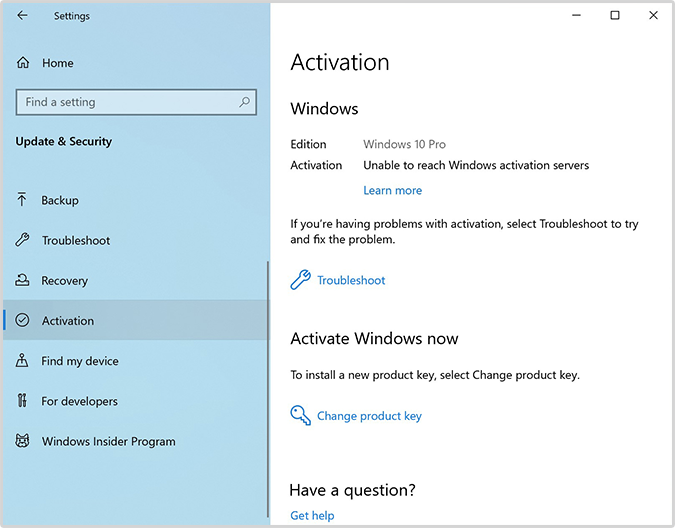 (4) Enter product key to activate Windows.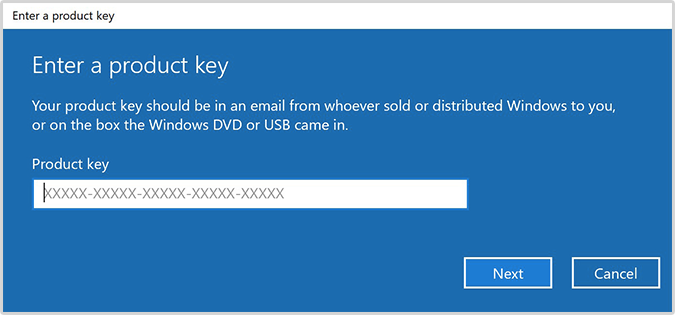 Apple Software Update
*To make sure Boot Camp is the latest version, please update Boot Camp by "Apple Software update." We suggest you keep Boot Camp update to the latest version for a better user-experience.
(1) Connect your device to the Internet.
(2) Find "Apple Software Update" in the start menu.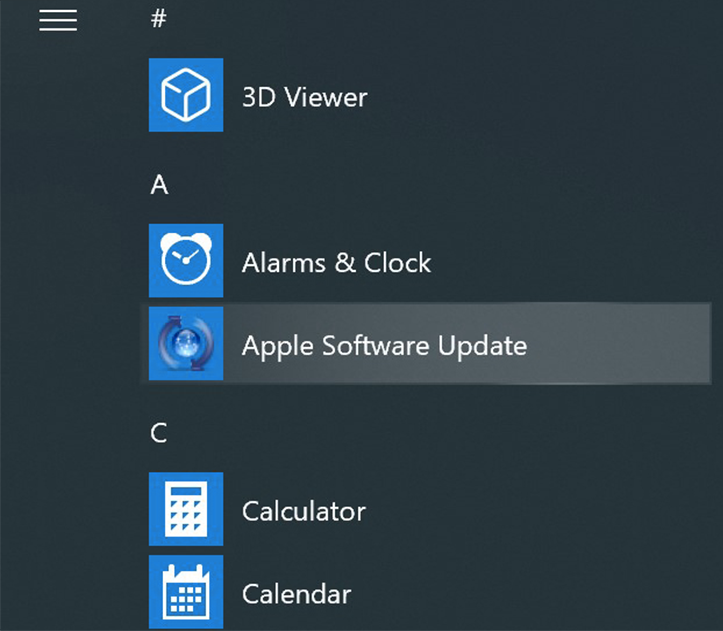 (3) Click "Install" to update Boot Camp.
(4) Wait till the installation finish.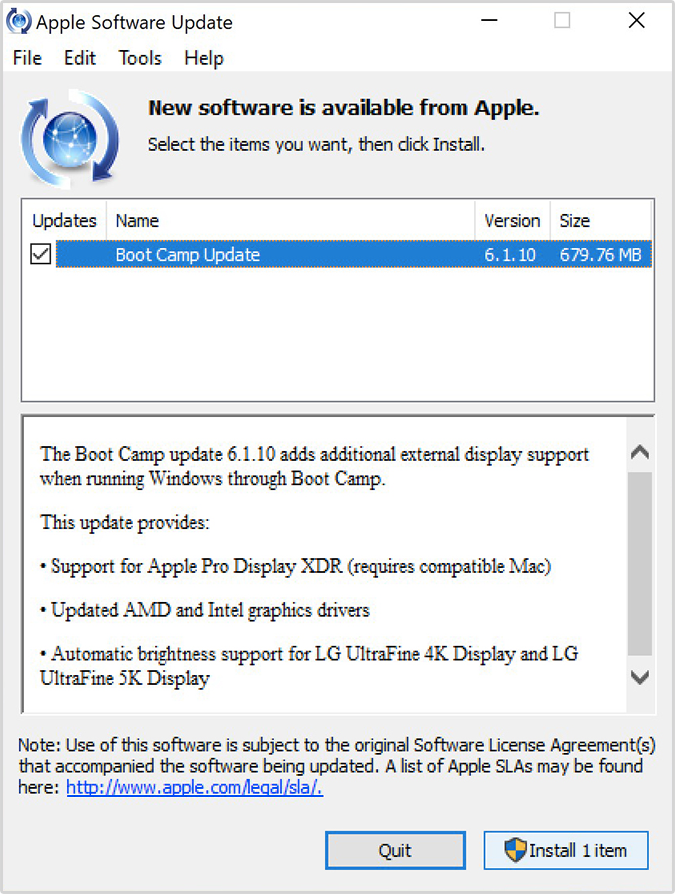 Partition Details
(1) Ninja2Go (C:)-This is where Windows system will be installed. Please do not remove it.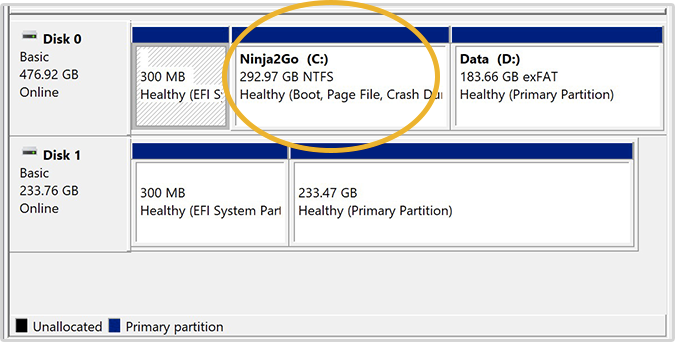 (2) Data (D:)-Your Data partition. You can share files here with your MacOS.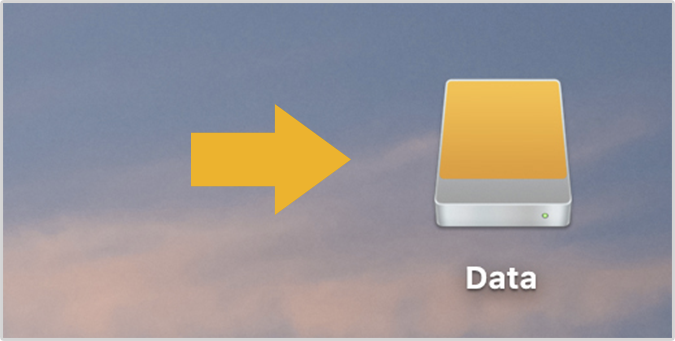 Boot Camp Control Panel
Find the gray rhombus in the Taskbar and click it to find "Boot Camp Control Panel". You can set up "Startup Disk" "Keyboard" and "Trackpad" here.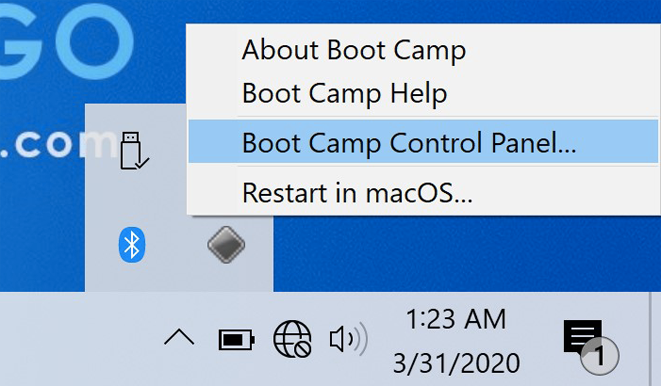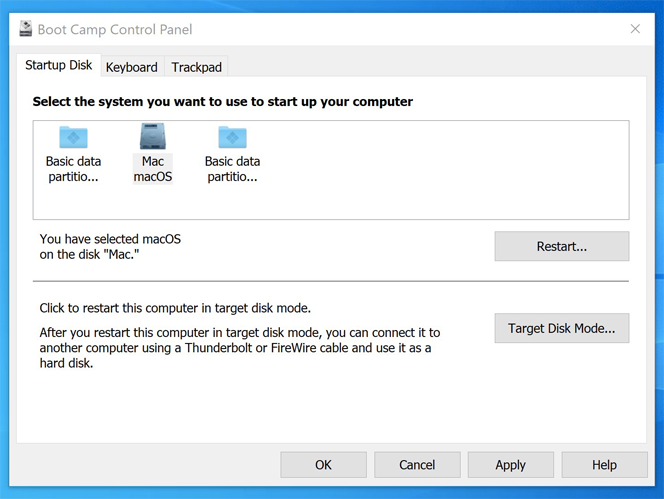 Box Contents
Ninja2Go(Professional / Home Edition)
An External Hard Drive
Transmission Cable (Type-A / Type-C)
Quick Guide & Warranty Statement
Ninja2Go User manual
A Redemption Card (for windows product key)
⁕ Ninja2Go only contains a Windows product key redemption card, please keep it properly. The redemption card becomes invalid after redemption. Please be sure to fill in the correct information when redeeming. Once the redemption card is successfully redeemed, no refund or product replacement is allowed.
⁕ Windows product keys will always be sent via email. If you have any questions, please feel free to contact customer service.